YOU GUYS I can't tell you how excited I am about this amazing read along we are going to participate in for the next three months!!!! We will be re-reading/reading for the first time
The Remnant Chronicles
by
Mary E. Pearson
! The hosts are Bridget & Michelle from
Dark Faerie Tales
, Kristen from
My Friends are Fiction
, Christina from
The Book Hook Up
, Stacee from
Adventures of a Book Junkie
, and ME
Two Chicks on Books
, to make sure this is going to be the best read along ever (well maybe not but it will be up there :lol:) We will have great prizes, fun Instagram challenges, special blog posts, and a monthly twitter chat/trivia game! Below we have posted a schedule of all the things we are planning and the best part is you guys get to participate with us! You can choose to do as much or as little as you want and no you do not have to be a blogger to join the fun. All you need to do is sign up in the linky below and read the books with us! If you haven't read the books yet then this is the perfect time to start! If you do decide to participate in the extra activities we have planned it will give you an opportunity to get more entries in the grand prize giveaway!!! So without further ado here is the schedule: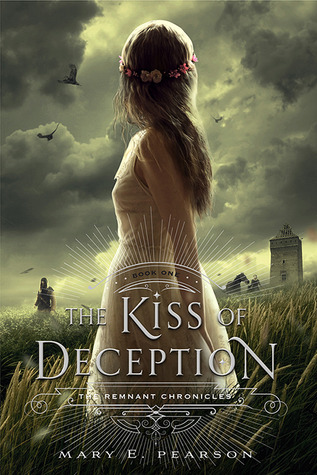 June 5th-11th: KOD Instagram Challenge/Giveaway
June 20th-24th: Special blog posts
June 29th: Twitter chat at 9 EST where we will discuss The Kiss of Deception and have a fun trivia game with prizes
July 1st: Start
The Heart of Betrayal
July 3rd-9th: HOB Instagram Challenge/giveaway
July 18th-22nd: Special Blog Posts
July 27th: Twitter chat at 9 EST where we will discuss the Heart of Betrayal and have a fun trivia game with prizes
August 2nd: Start
The Beauty of Darkness
August 7th-13th: BOD Instagram Challenge/Giveaway
August 11th: Special Facebook Chat with Mary E Pearson. (More details to come)
August 22nd-26th: Special Blog Posts
August 31st: Twitter chat at 9 EST where we will discuss the Beauty of Darkness and have a fun trivia game with prizes
Doesn't this look like so much fun???? Like we stated earlier you can choose to participate in as much or as little as you want. For the challenge we will be using the hashtag #TRCReadAlong so make sure to use it throughout the month to let us know how the read along is going! Now onto the good stuff THE PRIZES!!!!!
There will be two grand prizes up for grabs. The first prize is a $25 Amazon/Barnes &Noble/Book Depository Gift Card! This is international as long as you can accept an e-gift card from one of these vendors!
The second prize is an amazing Remnant Chronicles Prize pack (US ONLY) that will include:
Signed hardcover copies of all 3 books in the Remnant Chronicle Series
One item up to $20 from Bookish Beauty's Society 6 or Redbubble shop (the beautiful Some Stories pillow is from this shop!)
Two gorgeous Deception Candles from Novelly Yours (These were made special for this read along and you guys them smell amazing! Because they turned out so awesome the lovely Brittany now has them for sale in her shop!)
(not pictured) A special bracelet featuring beautiful charms made by Celeste Pewter (Check out her awesome etsy shop here!)
A hand lettered journal made by me with one of my favorite quotes from the series.
Tons of great Remnant Chronicles swag
It is possible I might throw in a few surprises as well :lol:!!!
Doesn't this prize look awesome!!!! We have had so much fun putting everything together and we seriously can't wait to send it to the winner!!! We wanted to say thank you to Macmillan/Mary for providing the signed hardcover copies and also to all the wonderful people who helped us put together the rest of the prizes. To enter to win these two prizes you just need to join the read along and fill out the rafflecopter from below! (Also these are not the only prizes we will be giving away there will also be great prizes up for grabs during the twitter chats and the Instagram challenges so make sure to participate in those to get a chance to win!)
---
---